Welcome to the webpage of the Saint Stephen Hungarian School and its Bokréta Folk Dance Group!
The mission of the Saint Stephen King of Hungary School is to teach Hungarian language, culture, customs, and traditions. The School takes place at the Saint Stephen King of Hungary Church, and has been in continuous operation since 1939.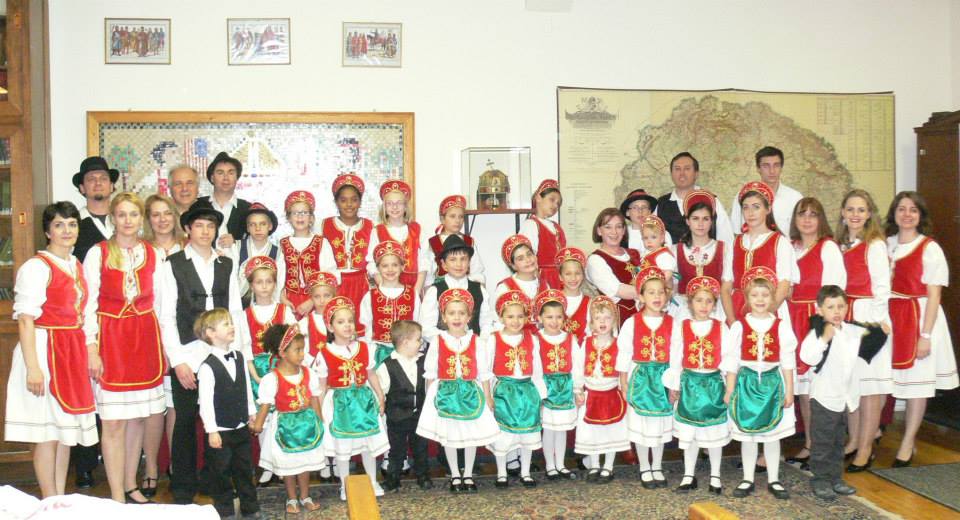 Students who wish to learn, come to class every other Saturday to the School. All have the opportunity to learn basic writing, reading, literature, grammar, geography, singing and group dancing. Those who wish, can take additional classes in folk dancing and activities designed to specifically teach about Hungarian traditions.
The School provides ample opportunities for all students to demonstrate their language and performance skills on stage.
The School is tuition free!
All children between the ages of two and fourteen, regardless of religious affiliation or ethnic background are welcome!